Angeleno

Pre-LA Fashion Week Showcase

Everything Hauler

"Presenting Cheryl's latest edgy collection"

Lucky Magazine

"Best possible way to kick off LAFW!"

CelebMagnet

"Pre-L.A. Fashion Week Showcase"

Currently Crushing

"Back to Black"

Extra

"Saturday night at supperclub Los Angeles"

LA Splash

"Third collection to hit the runway"
CM2K full show at Le Meridien Santa Monica LAFW November 2015
Another successfully produced CM2K show for Designer Cheryl Koo. This one is called The Silver Dolls.
CM2K bts at Le Meridien LAFW in November 2015
The Silver Dolls produced at 8 months pregnant, Designer Cheryl Koo is blessed with amazing friendships and partnerships to make this amazing show come together within weeks. This is her last show for a little while before diving into motherhood.
CM2K "Just Do It"

CM2K inspired by Nike's "Just Do It"
The beginnings of the CM2K brand...
CM2K bts at Concept LA Fashion Week in October 2014

Cheryl Koo's sneak peak of what's in store for the ladies in the next coming season.
SupperClub LA Fashion Week March 2014

Designer Cheryl Koo shows her CM2K collection
SupperClub Behind-The-Scenes

Click here for photo gallery. Photography by Steve Bitanga
SupperClub - Anerrick TV Exclusive

Click here for photo gallery. Photography by Edward De La Torre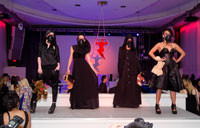 SupperClub Gallery


RAWards January 2014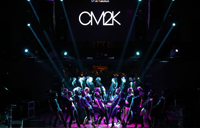 RAWards January 2014

See the CM2K collection @ RAWards "Director's Highlight, Featured Artist" gallery.